The 20x10m covered outdoor facility, which can also recreate Mars and asteroid conditions, will feature fabricated moondust slopes and boulders, realistic lighting conditions and a public viewing platform.
It's set to open later this year and could be used to test the Australian rover heading to the moon as part of NASA's "Trailblazer program".  
Associate Professor Thierry Peynot from the QUT Centre for Robotics said the centre would be used to test robotics, rock mechanics, materials and space-related technologies in inhospitable environments.
"The lunar environment, for example, is incredibly challenging," said Professor Peynot. "It has no atmosphere; very fine, charged, and reactive dust that sticks to everything; 300-degree temperature variations, and 200 times Earth's radiation."
QUT will relocate a dedicated research engineering support team to the facility, which will also include offices and an onsite workshop.
It's hoped the facility will expand practical learning opportunities for electrical engineering, robotics, mechatronics and industrial design students, while visitors will be able to observe the rovers and experiments from a special viewing platform.
The Australian Research Council provided the funding as part of a joint bid with UNSW to establish the Space Resources Environmental Analogue Facility (SREAF).
The SREAF will include QUT's covered outdoor lunar testbed, and UNSW facilities including a smaller indoor testbed and dirty thermal vacuum chamber (DTVAC) for testing temperature and pressure conditions expected in other planetary environments.
Joining Professors Peynot and Professor Andrew Dempster as chief investigators for SREAF establishment are Professors Serkan Saydam, Claude Sammut and Associate Professor Jayantha Katupitiya from UNSW, and Professor Michael Milford and Distinguished Professor Peter Corke from QUT Centre for Robotics.
Last year, Space Connect reported how QUT developed a "navigation and perception system" to support a rover that could land on the moon as part of NASA's Artemis mission.
It followed the Australian Space Agency signing a landmark deal with NASA to send an Australian-built device to the moon that can explore the lunar surface – dubbed the "Trailblazer program".  
Prior to NASA's Artemis mission – which will return astronauts to the moon by 2024 – several technologies will explore the lunar's resources to make way for human exploration.
QUT researchers, among others across the nation, rushed to develop a rover since the announcement, and now the university has created the navigation system that could support a small, autonomous 20-kilogram one.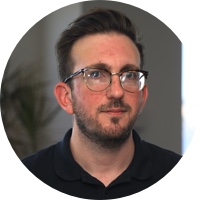 Adam is a journalist who has worked for more than 40 prestigious media brands in the UK and Australia. Since 2005, his varied career has included stints as a reporter, copy editor, feature writer and editor for publications as diverse as Fleet Street newspaper The Sunday Times, fashion bible Jones, media and marketing website Mumbrella as well as lifestyle magazines such as GQ, Woman's Weekly, Men's Health and Loaded. He joined Momentum Media in early 2020 and currently writes for Australian Aviation and World of Aviation.
Receive the latest developments and updates on Australia's space industry direct to your inbox. Subscribe today to Space Connect here.