But the agency has said the campaign is essential to "inspire" Australians to join the space workforce.
On Monday, the agency released the campaign with the hero image being a flip flop on the moon, to show Australia has an "unyielding desire to explore and venture further" through the mission that will send a locally built rover to the lunar surface by 2026.
Dubbed the Trailblazer program, it will support NASA's Artemis Mission which will return humans back to the moon by 2025 at the earliest.
"The campaign encapsulates where we have been and where we are going, with our mission to the moon being our boldest adventure yet," the ASA said.
However, several people commented on the Twitter post, claiming the government is neglecting the current aged care crisis by spending money on the space industry.
One user said: "How much is this going to cost? Who is going to pay for it? Why is this more important than #agedcare?"
Another said that "The Federal government is arguing against spending the $ to ensure our elderly have edible meals and adequate health care, but are now wanting to waste money on this PR rubbish. This will go the way of the French subs deal. Billions spent and nothing to show for it."
Aged care has become a hot topic in light of the upcoming election, as many reports have shown providers are still spending less than $10 per resident every day on food, despite additional funding from the government that was sparked from the 2018 Royal Commission into Aged Care Quality and Safety. 
Many workers have begun leaving the industry due to the lack of pay, and Labor's Anthony Albanese pledged last week if he is elected as Prime Minister, $2.5 billion would fund around-the-clock nursing, better food, safer conditions and higher pay for workers.
Despite the complaints on Twitter, a spokesperson from the agency told Space Connect the campaign is designed to "inspire Australians about what our nation is doing in space.
"There will always be questions about whether spending money on space programs is worthwhile, however, any investment in space is an investment on Earth," the spokesperson said.
"If we're going to have the skilled workforce, we need to fill the 20,000 new jobs we're aiming to create by 2030, and beyond, then we must get Australians excited about space and the possibilities of a career here at home.
"Space technologies are central to and improve our everyday lives. Space is also a booming industry which is increasingly contributing to Australia's economic prosperity."
Many industry leaders have feared Australia's skill shortage in space will inhibit the nation from reaching a $12 billion industry, and in early March, head of the ASA, Enrico Palermo said the nation does not do enough to inspire the next generation to seek out a career in space.
"We have an amazing comms team who have really punched above their weight over the years, but we don't reach the nation yet," he said in Adelaide at the Australian Space Forum.
"We need to be out there and very visible and talking to young folk about you know, why space is just such an exciting industry to get into."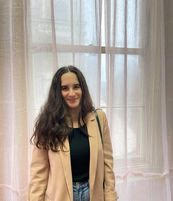 Bella Richards is a journalist who has written for several local newspapers, her university newspaper and a tech magazine, and completed her Bachelor of Communications (Journalism) at the University of Technology Sydney in 2020. She joined Momentum Media in 2021, and has since written breaking news stories across Space Connect, Australian Aviation and World of Aviation.
You can email Bella on: [email protected]
Receive the latest developments and updates on Australia's space industry direct to your inbox. Subscribe today to Space Connect here.