Called the Space Industry for Ukraine (SIFU), the initiative has already fundraised nearly US$1 million to finance the delivery of medical supplies, food, transportation costs and more to those in the war-torn nation.
The committee includes California-based LeoLabs, which has a branch in Australia, HawkEye 360, National Security Space Association (NSSA), ABL Space Systems, ARKA, BlackSky, Capella Space, ICEYE, Insight Partners, Leidos, Maxar, Raytheon Intelligence & Space, Rebellion Defense, Relativity Space, Riverside Research, Rocket Lab, Velos and Viasat.
In late February, when Russia began its invasion of Ukraine, the space industry took a hit amid numerous cancelled future missions that were planned with Roscosmos, and rising concerns over the state of the International Space Station.
Tens of thousands of troops and civilians have died since the 2022 invasion, and nations across the world have been quick to provide humanitarian support to Ukraine since.
Each company that is part of SIFU has made a one-time pledge of US$50,000 and the money will directly provide support to Ukraine for three months.
"While space-based companies are playing a vital role through collecting and analysing data of a defense and intelligence nature, we believe there is additional humanitarian value that our space community can provide in supporting the people and government of Ukraine," said HawkEye 360 CEO John Serafini.
Virginia-based Hawkeye 360, a geospatial analytics company, is spearheading the initiative, alongside the not-for-profit National Security Space Association.
"After visiting the Poland-Ukraine border last month to assess the crisis situation and identify ways our community can help, I am eager to work in close collaboration with our space industry peers and NGO partners to help deliver critical aid for the people of Ukraine," Serafini added.
The projects are in coordination with the international NGO community and representatives from the Polish and Ukraine governments.
SIFU will work to deliver medical supplies and food, deliver communication hardware and operating costs to NGOs in the region, construct and operate mobile medical facilities and support evacuation efforts, according to a statement.
Steve Jacques, executive director of the NSSA said the space community is "uniquely positioned" to address the humanitarian crisis. 
"With SIFU, we intend to go beyond the bounds of traditional strategic support and provide humanitarian aid geared directly towards alleviating suffering and restoring the human dignity of those impacted by the events in Ukraine," he said.
This initiative is among the many other space industry support efforts towards Ukraine since February.
SpaceX provided its Starlink connection services amid ongoing outages in February, and in March, Hawkeye 360 announced its GPS radio frequency detected interference over Ukraine in the months leading up to the invasion and pledged it would continue to monitor the signals.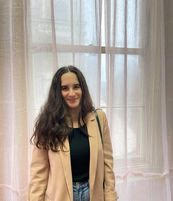 Bella Richards is a journalist who has written for several local newspapers, her university newspaper and a tech magazine, and completed her Bachelor of Communications (Journalism) at the University of Technology Sydney in 2020. She joined Momentum Media in 2021, and has since written breaking news stories across Space Connect, Australian Aviation and World of Aviation.
You can email Bella on: [email protected]
Receive the latest developments and updates on Australia's space industry direct to your inbox. Subscribe today to Space Connect here.