Dmitry Rogozin, known for his fiery comments on social media, released letters from NASA, the European Space Agency and Canadian Space Agency upon responding to his demands to lift sanctions that were imposed on Russia amid the war with Ukraine breaking out in February.
Each nation said they were working towards the continued cooperation in space and would work with relevant federal agencies to sustain ISS operations, without giving further details.
However, Rogozin said on Twitter on 2 April: "The position of our partners is clear: the sanctions will not be lifted."
"I consider this state of affairs unacceptable. Sanctions from the US, Canada, the European Union and Japan are aimed at blocking financial, economic and production activities of our high-tech enterprises.
"The purpose of the sanctions is to kill the Russian economy, plunge our people into despair and hunger, and bring our country to its knees."
He said to restore relations between partners on the ISS, it will only be possible through the "complete and unconditional lifting of illegal sanctions".
Rogozin added that the American and Canadian responses were "almost carbon-copied" and that Roscosmos will give new deadlines for the lifting of sanctions in the "near future".
"By this time, either the donkey will die, or the ISS will die by its own death," he continued in his Twitter thread.
In late February, US President Joe Biden imposed sanctions on Russia's space operations that forced the country to remove many employees from its launch site in French Guiana Space Centre in Kourou, and put its Soyuz rocket production at risk. 
The ESA also suspended its ExoMars mission with Russia that was set to launch a robotic rover to the Red Planet in September.
But in mid-March, Rogozin gave the ISS countries until the end of the month to respond to his calls on lifting the sanctions and warned that if Russia was to exit the partnership, the station could go into an uncontrolled orbit and fall into the United States.
Russia is responsible for re-boosting the station to maintain its high altitude in space.
"We will wait until the end of March. The lack of response or a negative response would be a basis for our decision," he said, without relaying details.
Despite the rising tensions, last week, NASA astronaut Mark Vande Hei along with Russian cosmonauts Anton Shkaplerov and Pyotr Dubrov returned to Earth from the ISS, and operations have remained peaceful.
Shkaplerov said in his final address that despite the problems on Earth, the astronauts on the ISS are like "one crew".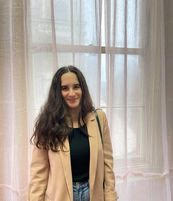 Bella Richards is a journalist who has written for several local newspapers, her university newspaper and a tech magazine, and completed her Bachelor of Communications (Journalism) at the University of Technology Sydney in 2020. She joined Momentum Media in 2021, and has since written breaking news stories across Space Connect, Australian Aviation and World of Aviation.
You can email Bella on: [email protected]
Receive the latest developments and updates on Australia's space industry direct to your inbox. Subscribe today to Space Connect here.