Ahead of the Australian Space Summit 2023, Professor Martin Van Kranendonk said that while Australia's ambitions may have historically been relatively muted, interest is growing in showcasing its technologies on the global stage.
"To be ambitious about space exploration, we need to have a vision about what role Australia is going to play," the director of the Australian Centre for Astrobiology at the University of New South Wales told Space Connect.
"For example, the industry is talking about the second space race, with many nations looking to explore Mars and develop colonies there. That's a real opportunity to showcase a nation's capabilities.
"Australia can also participate and demonstrate its capacity for developing complex technologies to the rest of the world. Integrated networks have been able to mobilise a very large project. That's key. It will give confidence to the rest of the world that Australia can function at that level."
Professor Van Kranendonk's observations preceded his panel session at the Australian Space Summit in May, where he will discuss developments in Australia's space sector, our positioning in the international space race, and what we can offer as a nation.
The first space race – which lasted from the late 1950s to the late 1990s – was between superpowers looking to establish geo-political dominance during the Cold War.
The second space race will be between competing companies striving to create low-cost access to space for ordinary people and bolster space tourism.
Space industry buzzing with activity 
While its space industry is nascent, Australia has been spearheading growth and its involvement in space exploration by partnering with global agencies.
For example, Australian Remote Operations for Space and Earth (AROSE) is supporting NASA's space exploration program and its plan to return humans to the Moon before exploring Mars in a $150 million investment over five years.
The federal government recently announced it will grant the AROSE consortium and the EPE and Lunar Outpost Oceania consortium $4 million each to develop prototypes for lunar rovers.
Alongside this, Prime Minister Anthony Albanese announced last year that a Japanese spacecraft will be allowed to land on Australian soil following a "world-first mission" to one of the moons of Mars – Phobos.
One of the most significant developments was opening the Australian Space Agency in February 2020 in LoT Fourteen, Adelaide.
"That was a welcome development because before that, space agencies around the world were unclear about how to get in touch with Australia and actively engage them in space missions and activities," he said.
Government support essential
While praising Australia's entrepreneurial culture, Professor Van Kranendonk called for continued government support to develop its fledgling space industry.
"Both state and federal governments need to provide the conceptual infrastructure as they've done with the technology hubs they're developing," he said.
"For example, there's a space industry development hub in NSW. In Adelaide, they've put in resources to facilitate space networking and industry development.
"We're growing and missions take time to develop. I think we must be willing to show that we can integrate across the space community. For such a large-scale project to materialise, we require government assistance."
Asked if a state-based approach is promoting healthy competition for space businesses or impeding national industry growth, Professor Van Kranendonk said both state and federal governments must be involved.
While the federal government is focusing on large-scale space exploration that requires multi-agency collaboration, state governments are supporting industry development, growth, and employment.
"Australia is following a sensible path. There are lots of exciting developments at the state and federal level."
To hear more from Professor Martin Van Kranendonk about Australia's role in furthering space exploration, come along to the Australian Space Summit 2023.
It will be held on Wednesday 17 May at ICC, Sydney.
Click here to book your tickets and don't miss out!
For more information, including agenda and speakers, click here.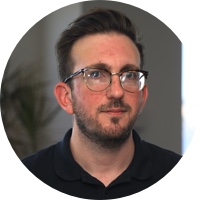 Adam is a journalist who has worked for more than 40 prestigious media brands in the UK and Australia. Since 2005, his varied career has included stints as a reporter, copy editor, feature writer and editor for publications as diverse as Fleet Street newspaper The Sunday Times, fashion bible Jones, media and marketing website Mumbrella as well as lifestyle magazines such as GQ, Woman's Weekly, Men's Health and Loaded. He joined Momentum Media in early 2020 and currently writes for Australian Aviation and World of Aviation.
Receive the latest developments and updates on Australia's space industry direct to your inbox. Subscribe today to Space Connect here.