Anntonette Dailey, former executive director at the ASA, said by comparison, larger organisations in broader "side sector" industries are scrambling to retrofit diversity into their systems and processes. 
"The greatest opportunity to employ a diverse leadership team and workforce is when an industry is just starting out," she told Space Connect ahead of the Australian Space Summit 2023, featuring 15 female speakers from the local industry.
"Your organisation can grow simultaneously with the sector as part of its natural ecosystem right from the start. The space sector can show Australia and the rest of the world what it looks like when an organisation employs a diverse workforce."
The Australian Space Agency was established in 2018 and opened its first headquarters in February 2020 at Lot Fourteen in Adelaide.
Momentum has been building in the space sector ever since, with the federal and state governments also allocating funds to grow it, Dailey noted.
Embed diversity into governance policies
Creating a governance structure that is friendly to women, Indigenous Australians, people with disabilities, and other minorities and actively seeking diverse leaders and employees could place new organisations at an advantage compared to their older counterparts, Dailey added.
"By doing this, organisations don't have to announce that they've introduced a new female-friendly policy because they would have been female-friendly and open to Indigenous engagement from the start," she said.
Moreover, because Australia does not currently have a large, experienced space workforce, training diverse candidates that is reflective of Australia's cultural, geographical, and gender population is essential, Dailey argued.
"When we open our eyes from the start, it makes it easier to set up diverse organisations," she said.
"For example, diversity was a requirement at the Australian Space Agency since its inception under its inaugural head. The leadership team was across the three Gs of diversity and equity: geographical distribution, generational differences, and gender differences."
Throwing money at the problem, not the solution
Despite receiving significant funding to increase female participation, the federal government's science, technology, engineering and mathematics (STEM) Equity Monitor revealed women make up only 15 per cent of the workforce, up from 13 per cent in 2020.
"This shows that this issue can't be solved by implementing one or two key programs or activities," Dailey said.
"Every single Australian that is working in STEM needs to tackle this, whether they are a small start-up or a $100 million business."
However, it should not be left to women and others in minority categories to champion diversity, she underscored.
"The proportion of women in STEM is so low that if you keep taking them off their projects to be the voice, they're spending less time doing STEM work and more time doing the advocacy," Dailey argued.
She said she is eager to moderate the panel on developing a diverse space industry at the Australian Space Summit and prompt discussions on how to recruit and retain a diverse group of people in STEM.
"I really need every single person who is a decision maker or an influencer to come and listen because it's not a problem that can be solved by women or First Nations peoples alone," she said.
The government is switched on to gender issues
Addressing the level of support from the current federal government, Ms Dailey observed the industry has been "saddened" by what it has perceived to be a lack of enthusiasm by the Minister for Industry and Science Ed Husic about space compared to the previous Liberal government.
The space sector has lobbied significantly to encourage Mr Husic to engage at a deeper level with the space sector, she added.
In 2022, Space Connect reported that the Labor government's "line-by-line" review of Coalition's funding projects could delay the $1.2 billion National Space Mission for Earth Observation landmark program.
Space Industry Association of Australia CEO James Brown said the program was critical to Australia's security and economic prosperity.
Responding to this sentiment, Dailey said: "Minister Husic might not be switched on to space as a sector, but he's most certainly switched on to diversity and equity and particularly, the issue around women in STEM.
"He is extremely switched on when it comes to the talent pipeline, particularly female participation and ambitions to grow the broader tech industry."
In March, Minister Husic launched the consultation for the independent Pathway to Diversity in STEM review on barriers to participation in STEM today.
The review is a part of the government's commitment to boost diversity and increase female participation and other historically underrepresented groups in STEM, he said.
At the Australian Space Summit, Anntonette Dailey will moderate a panel discussion on how to tackle diversity issues in space and STEM, and how to create an industry that appeals to future generations of space leaders.
It will be held on Wednesday 17 May 2023 at ICC Sydney.
Click here to book your tickets.
For more information, including agenda and speakers, click here.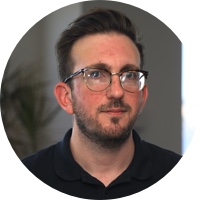 Adam is a journalist who has worked for more than 40 prestigious media brands in the UK and Australia. Since 2005, his varied career has included stints as a reporter, copy editor, feature writer and editor for publications as diverse as Fleet Street newspaper The Sunday Times, fashion bible Jones, media and marketing website Mumbrella as well as lifestyle magazines such as GQ, Woman's Weekly, Men's Health and Loaded. He joined Momentum Media in early 2020 and currently writes for Australian Aviation and World of Aviation.
Receive the latest developments and updates on Australia's space industry direct to your inbox. Subscribe today to Space Connect here.