The seventh International Academy of Astronautics Planetary Defense Conference has officially begun, and is expected to run online from 26 to 30 April.
Despite being co-ordinated online, the number of applicants have been strictly controlled and the event is being co-ordinated from Vienna, Austria.
The conference is expected to examine and discuss a number of areas critical to earth and space safety, with analysis across near-Earth object (NEO) detection and monitoring, mission command and control, disaster relief as well as the global political and legal framework surrounding planetary defence.
The conference is also hoping to host a NEO impact scenario, regarding which participants are able to present research and recommendation papers. Submission for the scenario was due on 16 April.
NASA confirmed that its Planetary Defense Coordination Office will take part in the hypothetical scenario. Lindley Johnson, planetary defense officer at NASA, outlined that NASA strengthens its response every time the enter into a hypothetical disaster scenario.
"Each time we participate in an exercise of this nature, we learn more about who the key players are in a disaster event, and who needs to know what information, and when," Johnson said.
"These exercises ultimately help the planetary defense community communicate with each other and with our governments to ensure we are all co-ordinated should a potential impact threat be identified in the future."
The event was organised by representatives from the Austrian Space Forum, the European Space Agency, United Nations, University of Vienna, Australian government and the Austrian Research Promotion Agency.
[Related: NASA astronomers gear up for near-Earth asteroid]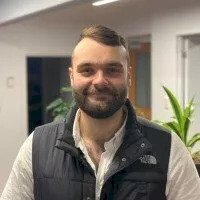 Liam began his career as a speechwriter at New South Wales Parliament before working for world-leading campaigns and research agencies in Sydney and Auckland. Throughout his career, Liam has managed and executed a range of international media and communications campaigns spanning politics, business, industrial relations and infrastructure. He's since shifted his attention to researching and writing extensively on geopolitics and defence, specifically in North Africa, the Middle East and Asia. He holds a Bachelor of Commerce from the University of Sydney and is undertaking a Masters in Strategy and Security from UNSW Canberra.
Receive the latest developments and updates on Australia's space industry direct to your inbox. Subscribe today to Space Connect here.