Air Vice-Marshal Cath Roberts, a veteran in the RAAF and now the inaugural head of the space command told reporters on Tuesday at the launch that Australia is lagging behind.
"Well, it's not Darth Vader, but I do watch a lot of science fiction," she said.
"[But] the activities by China and Russia, which have been fairly well documented in the public domain, scare me. I think our lack of capability at the moment against those threats is concerning."
On 21 March, the Royal Australian Air Force's new space division commenced operations, set to support space domain awareness, sovereign-controlled satellite communications and space-based Earth observation and navigation.
The command comes at a critical time for the space industry, as national operations continue to increase. But with this comes heightened fears over the military use of the space domain from other nations.
Australia is keeping watch of a Chinese Shijian-21 space debris mitigation satellite that launched into orbit last year, and China's discretion over the mission suggests it may have military objectives.
In January, the satellite successfully removed a "dead" Chinese satellite and positioned it into a graveyard orbit nearby, sparking concerns over the military implications of this technology.
In November last year, Russia launched an anti-satellite strike that created over 1,500 pieces of debris, threatening space infrastructure such as the International Space Station. It is expected the debris will impact more in the future.
"I think it's really important that we start contributing, we've got a couple of little satellites up there, but space domain awareness is where we can start, and we need to operationalise it because we are so far behind," AVM Roberts continued.
"But I have a great ally [the United States]," she said.
Following its commencement, Minister Peter Dutton outlined initiatives to bolster space collaboration with the United States as part of a newly released Defence Space Strategy.
This involves teaming up with the US National Reconnaissance Office to ramp up cooperative satellite activities.
United States' commander of Space Command, General James Dickinson, who attended the launch of Australia's Space Command, said: "It really takes the allies and partners around the world to provide their capabilities to that architecture, and Australia has great geography for that.
"Look at one, how big it is, two, where it is in the world in the southern hemisphere, and what those capabilities can bring to bear in terms of providing space domain awareness to us."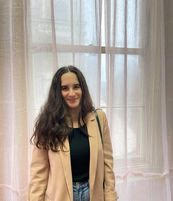 Bella Richards is a journalist who has written for several local newspapers, her university newspaper and a tech magazine, and completed her Bachelor of Communications (Journalism) at the University of Technology Sydney in 2020. She joined Momentum Media in 2021, and has since written breaking news stories across Space Connect, Australian Aviation and World of Aviation.
You can email Bella on: [email protected]
Receive the latest developments and updates on Australia's space industry direct to your inbox. Subscribe today to Space Connect here.