The company's director of space programs, Dr Newton Campbell, made the revelation as he detailed how his team is planning to create a rover that will be able to survive the unique challenges of operating on the lunar surface.
The Australian Remote Operations for Space and Earth (AROSE) consortium is one of two organisations granted $4 million to develop a prototype for a small vehicle that can travel on the moon. A final decision on the winning entrant will be made next year.
If accepted, it's hoped the finished device will launch in 2026 and be able to extract oxygen from the lunar soil in situ – a critical step to one day forming a base for humans there.
In new comments this week, Dr Campbell said there would be a significant amount of advanced tech in the rover design.
In particular, the team must devise a way of retaining control of the semi-autonomous rover from Earth despite being subjected to varying amounts of real-time delay.
"When you're talking about the moon, you could be talking about several seconds delay simply due to the distance from Earth," Dr Campbell said.
"Additional signal problems can occur based on a number of factors, such as electromagnetic interference caused by solar radiation."
In the case of the data path from the rover's onboard sensors to the Earth-based control centre, these impacts can range from a potential increase in error rate to a total loss of data.
"So you have to introduce artificial intelligence capabilities that effectively help guide the robot in times of significant latency, to continue operation and make sure the rover is maintaining its own safety, as well as with respect to the environment."
AROSE is also attempting to devise ways to deal with the unique soil on the moon, known as regolith, which is vastly different to what is experienced on Earth.
"Lunar regolith is pretty nasty stuff," Dr Campbell said. "It's not like digging up normal dirt here on Earth. Since the moon has no atmospheric or liquid erosion properties, it's much sharper than soil particulates here on Earth.
"We're just not used to dealing with that, even with what we deal with in the Pilbara."
AROSE said that if its design is accepted, its operations will be remotely coordinated from surveying company Fugro's newly built facility in Perth's CBD.
Fugro Space Systems director Dawn McIntosh added that the size and weight restrictions placed on the rover by NASA creates challenges for the onboard navigation system.
"At no more than 20 kilograms and approximately 50 centimetres square, little things like small rocks become big things," McIntosh said. "Bigger rovers can ignore small rocks. We can't."
AROSE is competing against the EPE and Lunar Outpost Oceania consortium to build the rover for the Australian Space Agency as part of the wider Moon to Mars initiative.
The $150 million program, and its flagship "trailblazer" element, specifically aims to support NASA's space exploration program and its plan to return humans to the moon before exploring Mars.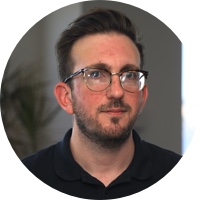 Adam is a journalist who has worked for more than 40 prestigious media brands in the UK and Australia. Since 2005, his varied career has included stints as a reporter, copy editor, feature writer and editor for publications as diverse as Fleet Street newspaper The Sunday Times, fashion bible Jones, media and marketing website Mumbrella as well as lifestyle magazines such as GQ, Woman's Weekly, Men's Health and Loaded. He joined Momentum Media in early 2020 and currently writes for Australian Aviation and World of Aviation.
Receive the latest developments and updates on Australia's space industry direct to your inbox. Subscribe today to Space Connect here.