Also known as Dr Space Junk, Gorman told the Space Connect Podcast that companies wanting to launch into space should present a deorbiting plan contingent upon being granted a license, due to the intensifying space debris crisis.
The issue at stake is one of the largest in the space sector. Currently, there are estimated 900,000 pieces of orbiting space debris.
Since 1957, rockets, spacecraft, satellites and tools have been launched into orbit, however, once an object reaches its full term, plans for its removal are never made. This therefore results in debris left orbiting in space, which can be a serious detriment to other operating objects.
It continues to worsen after a Russian anti-satellite test in November last year created over 1,500 pieces of debris, and in March this year, an old Chinese rocket made impact with the moon.
"I want to be optimistic about this, but I don't really feel optimistic," Dr Gorman said. "I don't think that governments are taking as much responsibility over regulating this."
She said that Australia is in a good position to pioneer in space sustainability, as the nation is only now ramping up plans to launch from home ground, but there remains a lack of established rules for reducing debris.
Gorman said that almost 40 per cent of new missions don't follow sustainability guidelines, because they remain unenforced.
In 2019, the government released a Debris Mitigation Strategy – amended from the Space Activities Act 1998 – which stated launch companies should outline plans of debris management, based on international laws and potential risks.
While the strategy pushes mitigating debris measures and an orbital debris assessment before launch, it does not include an established end-of-life plan for all missions, which Gorman believes should be enforced. 
However, sustainability often comes with a higher price tag. 
"You have to get the balance right. You don't want to radically increase costs, because Australia is relying on some of these low-cost technologies just to participate in space ... you don't want to increase the regulatory costs so much that it excludes people," Dr Gorman said.
But she believes sustainability should be a high consideration, and some of it comes down to processes, such as creating smarter technologies or introducing incentives to encourage greener engagement.
While space debris is a prevalent issue, it isn't completely ignored. Elon Musk's SpaceX has developed reusable rocket stages and French launch provider Arianespace created a rocket that can deorbit itself.
At the Paris Peace Forum in 2021, companies, agencies and stakeholders across the globe pledged to reduce space debris by 2030.
Those involved, including Arianespace, Astroscale, Eutelsat, Planet, Share My Space, International Institute of Air and Space Law, committed to an accountability program that they would follow sustainable guidelines.
The initiative requires signatory's to "commit to declaring concrete, tangible" examples of actions they have taken or plan to undertake to reduce space debris.
The G7 summit, which involved representatives from Canada, France, Germany, Italy, Japan, the US and the UK, also last year committed to taking action against space junk. 
But, without concrete regulations, the issue may remain unresolved.
Could space junk be used to our advantage?
While there are numerous companies and agencies around the world making moves in reducing space debris, Dr Gorman says we can also use what is already in orbit to our advantage.
"We're so used to calling it junk … maybe we're being a bit unfair to it," she said.
"We could make space junk, not junk, by giving it a future purpose, and this could be a whole range of things."
While she says this is not as simple as it sounds, certain space junk could be used as a source of fuel, or some could be restored to collect scientific data in space.
"We've got all this building material up there, so we could use it to build new space structures," Gorman said.
"We've put that stuff up there, it ought to be possible to find ways we can use it, extend its life, give it a purpose, and see that we haven't wasted the effort and the energy of getting that thing up into orbit. So, I'd like to think of the creative potential of all of the stuff that's out there."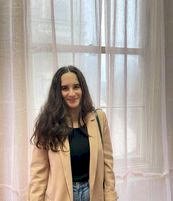 Bella Richards is a journalist who has written for several local newspapers, her university newspaper and a tech magazine, and completed her Bachelor of Communications (Journalism) at the University of Technology Sydney in 2020. She joined Momentum Media in 2021, and has since written breaking news stories across Space Connect, Australian Aviation and World of Aviation.
You can email Bella on: [email protected]
Receive the latest developments and updates on Australia's space industry direct to your inbox. Subscribe today to Space Connect here.