Professor Craig Smith said he would "call bullshit" on the idea that the economy was too small and argued that smaller countries such as Sweden, Israel, and Norway were home to huge defence and space businesses.
"So all I'd say is – they're eating our lunch."
Funded by the federal government, SmartSat CRC is a collaboration between universities and research organisations that partner with industry.
The University of South Australia's Professor Smith serves as its professorial chair in telecommunications and previously held various senior positions at EOS for more than 20 years.
Speaking at SmartSat's annual conference in Adelaide on Thursday, Smith declared it was a "furthy" to say space is hard and expensive in 2023.
"Space has never been more accessible," he argued. "The cost of launch is going down dramatically. The tools and technology have improved.
"You can actually now go out and buy satellites – or at least their vital components. So the capability is there and the barrier to entry has never been lower.
"So I think it's time to embrace space rather than use it as an excuse not to do things – because you actually can."
Smith urged industry figures to embrace collaboration to match the scale of other countries.
"My view is, is that really such a bad thing?"
His comments significantly follow the axing of a number of government-backed programs, including a $32.3 million pledge to help Australia's spaceports, SA's Australian Space Park and a $1.2 billion Earth observation program.
The biggest change saw the federal government confirm on 29 June it would scrap the high-profile National Space Mission for Earth Observation (NSMEO), designed to help detect bushfires from space.
The project, significantly announced by the previous administration in the weeks leading up to the election, would have seen four local satellites launched from 2028.
It was hoped the initiative would reduce Australia's reliance on international partners to provide its Earth observation data. In the weeks since, several high-profile industry figures have criticised the cuts.
Swinburne University professor Alan Duffy has said the move has had a "chilling factor" on the sector while Equatorial Launch Australia chief executive officer Michael Jones went further, accusing space of now being a low priority for the new government.
"Call it what it is: the lack of federal government support with the change in government makes me nervous, and it makes the job really hard," said Jones at the Australian Space Summit.
However, Australian Space Agency (ASA) chief Enrico Palermo has, in response, called on the sector to "take perspective" and argued the federal government had reaffirmed the ASA's role.
In his keynote address to the Australian Space Summit 2023, he said, "As a sector, we're all familiar with the overview effect, or at least I hope we are – the perspective astronauts get when they look down on Earth from space.
"And in some respects, I think we need to take the same sense of perspective with regard to this year's budget.
"Yes, it's not the budget we may have hoped for. But the government is still committed to space, and we must use this moment as an opportunity to continue our growth we've seen in recent years and transition.
"Other industries have long navigated the ebbs and flows of budgets, and now it's time for our sector to demonstrate our maturity. We must lift our gaze and seize all the opportunities that are out there."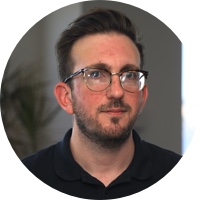 Adam is a journalist who has worked for more than 40 prestigious media brands in the UK and Australia. Since 2005, his varied career has included stints as a reporter, copy editor, feature writer and editor for publications as diverse as Fleet Street newspaper The Sunday Times, fashion bible Jones, media and marketing website Mumbrella as well as lifestyle magazines such as GQ, Woman's Weekly, Men's Health and Loaded. He joined Momentum Media in early 2020 and currently writes for Australian Aviation and World of Aviation.
Receive the latest developments and updates on Australia's space industry direct to your inbox. Subscribe today to Space Connect here.