Enrico Palermo told Saturday's SA Weekend there is "real potential" for Australia to become a regional hub for human spaceflight activity in the Indo-Pacific.
"We've got work to do on the regulations to support that but once you can safely and reliably launch payloads or satellites and other things into space … the short answer is yes," he said.
"It's not going to be ­tomorrow [but] I think that is something that is an opportunity for the nation."
Palermo's comments come after the federal government last month surprisingly announced it was to slash application fees for rocket launches in a bid to give companies more certainty.
It had initially said in early 2020 it would introduce partial costs for space activities, charging companies for certain licences, permits or authorisations to launch.
The U-turn came after industry leaders complained, claiming they were disproportionate compared to what other nations were charging.
Australia has three high profile launch capabilities set to launch imminently, though all are focused on carrying satellite payloads, not humans.
Southern Launch is set on building the first permanent rocket launch site at Whalers Way, on the tip of the Eyre Peninsula in South Australia.
The facility is aiming to execute 36 launches a year when finalised, on a par with Florida's iconic Cape Canaveral.
Black Sky Aerospace (BSA), meanwhile, is a solid rocket fuel manufacturer from Queensland and is set on launching into suborbital space for the first time from Australia. 
Late last year, the company fired a rocket from its private test and launch site near Goondiwindi in southern Queensland, aimed at providing the company with key test and evaluation (T&E) data to support its development of sovereign space-launch capability.
This was the third in a series of T&E rocket launches testing Black Sky's in-house avionics and telemetry systems.
Finally, Gilmour Space, also headquartered in Queensland, is building the first sovereign Australian rocket, dubbed Eris, to be launched from home ground into orbital space.
In late 2021, the company successfully completed a 75-second test fire of its new rocket engine, which it hopes to launch in Queensland in the latter half of 2022.
The business, Australia's largest sovereign space employer, was founded by two brothers in 2013 and specialises in creating orbital-class hybrid propulsion technologies, which are safer and cheaper than traditional rockets.
It's already signed an agreement with Juru Traditional Owners at Bowen, Queensland, to support the land as a rocket launch site later this year.
The move to consider launching humans into space also comes after calls from MPs to turn the Space Agency into an independent body and increasing its funding.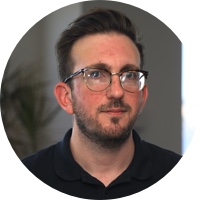 Adam is a journalist who has worked for more than 40 prestigious media brands in the UK and Australia. Since 2005, his varied career has included stints as a reporter, copy editor, feature writer and editor for publications as diverse as Fleet Street newspaper The Sunday Times, fashion bible Jones, media and marketing website Mumbrella as well as lifestyle magazines such as GQ, Woman's Weekly, Men's Health and Loaded. He joined Momentum Media in early 2020 and currently writes for Australian Aviation and World of Aviation.
Receive the latest developments and updates on Australia's space industry direct to your inbox. Subscribe today to Space Connect here.